Learn Coding and Robotics with Lego Mindstorms
Design, build, program and test your very own Lego robot! Lego Mindstorms is an enticing combination of kids' favourite activities – Lego, Electronics, Coding and Robotics, into one amazing school holiday course. 
Junior Engineers' Lego Mindstorms course teaches students to build and program some great Lego robots that see, hear, move, sense obstacles and interact with the environment around them. 
Image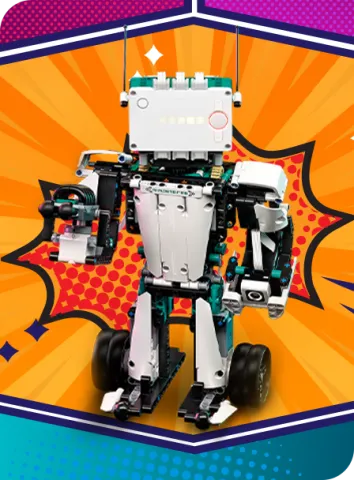 What is Lego Mindstorms?
Lego Mindstorms is a great introduction to robotics for primary-aged students. Lego Mindstorms is a Lego-based robotics kit that provides learners with a fun, practical approach to computer programming. Using the Lego Mindstorms NXT kits, students will learn how to build and program their very own Lego Robot, then learn to drive the robot using the programming code.
The set comprises an NXT "brick" computer that controls the system, a set of sensors and motors, and Lego parts to create the mechanical system. Students will first build the robot, connecting it to their computer to be programmed using Lego's NXT software. The software is based on block "drag and drop" coding, making this program suitable for beginners to the wonderful world of robotics. 
Junior Engineers' coding programs take students through a series of increasingly challenging steps, instructing the robot to perform more complex tasks as the course progresses. Students will then add sensors and program the robot to avoid obstacles in its path, before competing in a range of challenges and obstacle courses to test their robots' capabilities. 
What will your child learn?
Junior Engineers' Lego Mindstorms program combines key introductory robotics concepts into a single exciting learning program. Students will learn a variety of topics including:

✔️ NXT Programming – we build on basic commands into more complex instructions for the robot to follow
✔️ Maths and physics concepts including how gears work and the application of gear ratios to make the robot move
✔️  Distance, Lighting, Sound and Touch Sensors and the application of their measurement systems.
 
These concepts are all delivered via a hands-on curriculum that will have your little roboticist building and controlling their very own Lego robot, that can sense, move and avoid obstacles in the classroom.
Image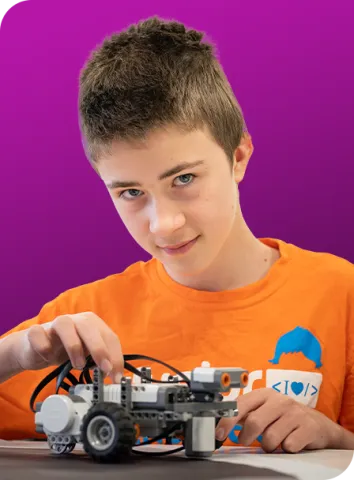 Image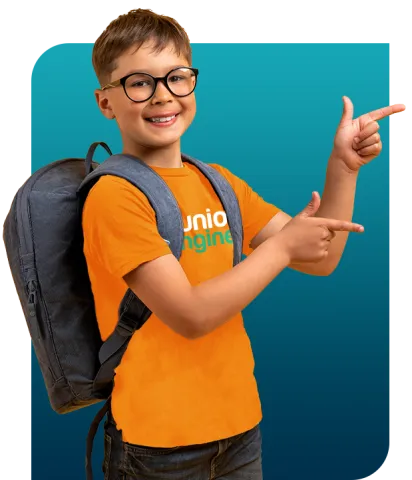 What Lego Mindstorms classes are available?
Junior Engineers has developed an absorbing Lego Mindstorms course which is scheduled throughout the year during our in-person intakes during school terms or school holidays.    View our available courses below.
Lego Mindstorms classes
Like learning a language or a musical instrument, regular practice of coding skills really helps to embed concepts. Junior Engineers offers Lego Mindstorm courses with new and exciting activities to keep kids engaged and practicing their coding skills year-round.
Check our courses out below.

8 - 12 years
Grades 3 - 6
Learn to code, build and program a robot using Lego Mindstorms technology! 
Our Lego Mindstorms course is jam packed with fun coding and robotics activities.
Be in the know!
Make sure your kids never miss a class – and you never miss a deal!
Jump onto our newsletter and be the first to know what's happening at Junior Engineers.
Image