Learn Coding with JavaScript
JavaScript code is a core coding language used by programmers and developers every single day – alongside HTML and CSS, it forms the very backbone of the internet. Javascript adds interactivity and visual appeal to games, apps and websites, so it's an incredibly useful skill to learn.
JavaScript is a fun way for kids to learn the basics of computer programming.  It's an excellent first step into the world of text-based code, and forms a great foundation for future learning in languages like Python, Lua and C++
 
Image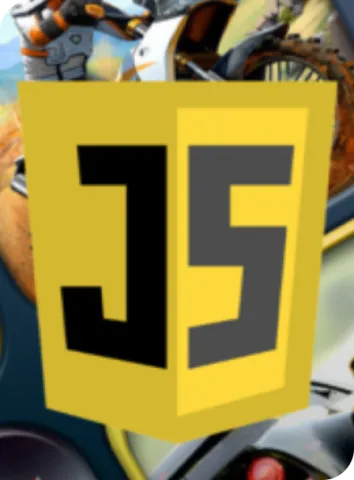 What will my child learn?
Javascript has a clean syntax and is simple for children to learn, create and see their creations come to life. It also allows students to be creative and experiment with different ideas, breaking complex tasks into smaller steps.
Junior Engineers' JavaScript curriculum covers the fundamental building blocks, along with extension activities for more advanced learners to extend their skills. Your child will learn how to:
 
Why learn JavaScript?
If your child has ever dreamed of creating their own website or video game, JavaScript is an essential skill. JavaScript combines the skill of coding and programming with the creativity to imagine how a user will interact with an element online. It's a wonderful, highly transferrable coding language, that can lead kids to develop in-demand skills and potential future careers.

Like many coding languages, learning JavaScript also allows children to exercise their problem-solving, creativity, logic and rational thinking skills. By taking and applying lessons learned in Junior Engineers' JavaScript courses, kids learn to solve challenges, answer questions and complete challenges one step at a time.
Learning JavaScript in a child's formative years is an investment in their future, and provides a strong foundation for future learning and builds their confidence in navigating an ever-evolving technological landscape with assurance.
Image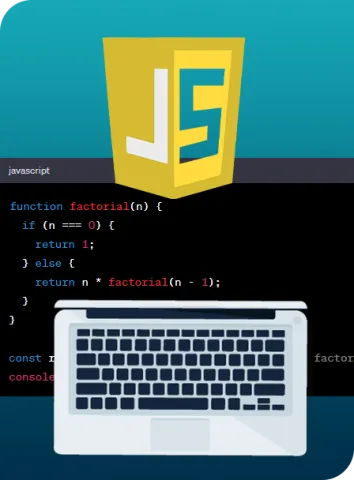 Image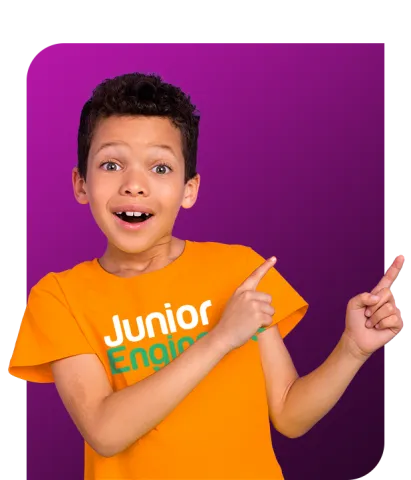 What JavaScript classes are available?
Junior Engineers has developed proprietary JavaScript coding classes that develops coding skills and builds increasingly complex projects as children learn and develop their knowledge and capability. JavaScript is one of the more creative coding languages, and Junior Engineers' classes are focused on hands-on learning and fun digital projects that help concepts stick. Once your child masters the basic commands, our courses will have them building digital projects from scratch, exercising their creative and logical thinking brains to see their efforts firsthand.
Available Online

Available In-Person

Available Private Tutoring
One of Junior Engineers' most in-demand programs, JavaScript is available in all of our learning modes, so students can choose their preferred learning environment. We regularly add new face-to-face classes in our popular School Term programs, and feature 10 graded JavaScript projects in our CODEFLIX learning platform. This allows students to learn at their own pace, working through pre-recorded lessons in programs from beginner to intermediate. JavaScript is also available in private lessons as part of the 1:1 Private Tutoring option.
Check our courses out below.
JavaScript classes 
Like learning a language or a musical instrument, regular practice of coding skills really helps to embed concepts. Junior Engineers offers JavaScript coding courses with new and exciting activities to keep kids engaged and practicing their coding skills year-round.

1:1 Private Tutoring: an accelerated education program, tailor-made to equip your child with vital skills in coding & STEM for their future. 
Be in the know!
Make sure your kids never miss a class – and you never miss a deal!
Jump onto our newsletter and be the first to know what's happening at Junior Engineers.
Image