Learn Coding online with Codeflix
Code Your Way: Learn when it suits you best! 
Get unlimited access to cloud-based cutting-edge coding tutorials specifically designed for children via self-paced learning. Codeflix teaches the world's most in-demand and popular coding languages in over 100 video tutorials taught by Junior Engineers' leading instructors.  
Get instant access to Codeflix today with a FREE 7-Day Trial, to start your coding journey. 
Image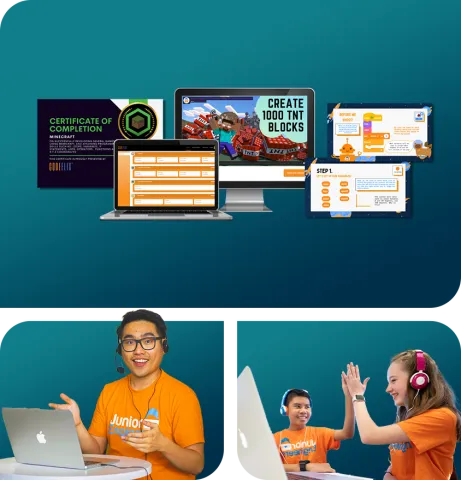 Why choose Codeflix?
Codeflix content is tailor-made to help kids learn coding skills fast. We know that kids learn best when they are engaged and able to create and learn as they go. Courses are broken into contained teaching modules and each one includes a practical game-based project for your little coders to immediately practice the coding concepts taught.  Codeflix has "picture-in-picture" coding lessons,  meaning students can code in real-time while watching their video tutorials!
Learning to code is no different to learning a musical instrument or a foreign language - practice makes perfect. Regular practice of your child's new skills is the best way to embed learning. Our value-packed 6 and 12-month subscription packages allow kids to learn and practice their skills, grow their coding confidence and access cutting edge STEM content year-round. 
What will your child learn?
Through Codeflix, students will learn real coding concepts and practice their skills in real time using a fun, game-based approach. Codeflix offers over 100 individual video tutorials across six core coding programs - Scratch, Python, JavaScript, Minecraft Education, Roblox Studio, and Micro:Bit.  Codeflix offers picture-in-picture coding exercises, so students can code along in real time with pre-recorded video tutorials.
Key Coding concepts covered include:
Statements and Arguments
Loops
Objects
Variables
Arrays
Functions and Conditions.
Image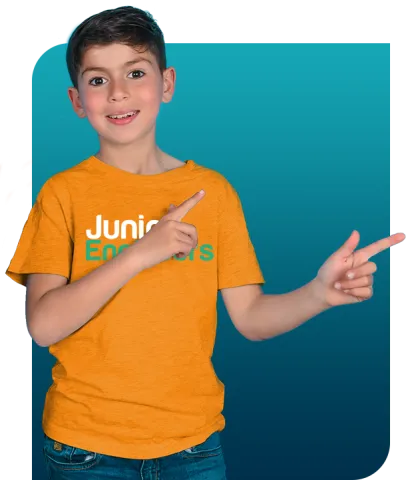 What is included in Codeflix?
World's most popular coding languages: Scratch, Javascript, Python, Minecraft Education, Roblox and Micro:bit. The world's leading coders use these languages every day at places like Google, Amazon and Facebook. 
Step-by-step tutorials: Code along with your video instructor in real time with step-by-step. Pause, rewind and play again if needed! 
Tailored for kids: Rookies and coding superstars alike will love learning with Junior Engineers' user-friendly tailored tutoring
Graded Courses: Each tutorial is included in a stepped learning program, and tagged as beginner, intermediate or advanced content. Pre-built courses combine sequenced coding concepts, with certificates on completion.
Track your progress: Students can see their progress and skill development grow over time on a tailored learning dashboard inside the platform. 
Downloadable resources: Further resources are available to support your learning journey. They are attached to selected tutorials. Note: Resources available after free trial concludes. 
Codeflix Pricing
FREE 7-day trial - start coding instantly!
Choose from our 2 value-packed subscription options. Each pack provides unlimited access to the complete CODEFLIX video library for the selected subscription period. Receive graded courses, progress tracking, certificates, downloadable resources and much more!
Start for FREE: 7-day trial, no contracts, cancel any time 

Please note: 
Payment will be billed at end of FREE 7-day trial period, and on the anniversary of your subscription. Includes all coding tutorials access for 1 child.
Be in the know!
Make sure your kids never miss a class – and you never miss a deal!
Jump onto our newsletter and be the first to know what's happening at Junior Engineers.
Image