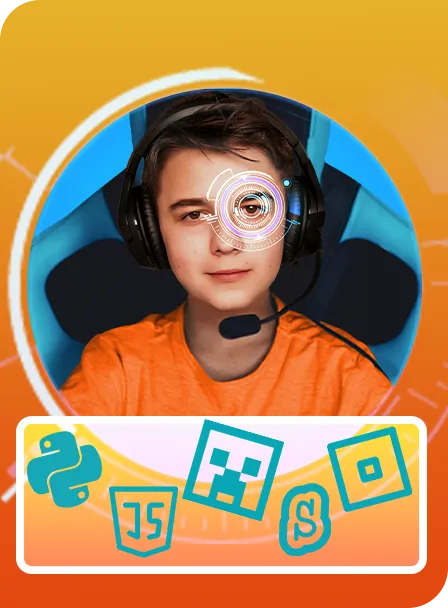 1:1 Private Tutoring
The ultimate extracurricular activity to enhance your child's coding and robotics abilities. Advance their skills beyond what is taught in schools. Like mastering a musical instrument or another language, coding demands regular practice. Weekly lessons help to build proficiency, comfort in syntax and coding concepts, and confidence in their abilities. 
Programs are tailored to your child's chosen coding language and abilities
Flexible purchase options - Select single sessions, or packs of 5 or 10 x 1 hour sessions
Delivered online for your convenience 
Wide range of curriculum available!
Junior Engineers is a trusted Australian-based provider of digital technologies education, and our exceptional private 1:1 tutoring programs will prepare children with critical skills for our future digitised world. With experienced mentors, a customised curriculum, and a focus on hands-on learning, we'll help to accelerate your child's coding proficiency.
This course includes
Personalised 1:1 Tutoring: We provide flexible scheduling and custom programs that match your child's interests. These subjects are taught by experts in an engaging and interactive way.
Certified Tech Instructors: Junior Engineers employs Australia's best instructors that harness their love of digital technologies and specialise in helping children build confidence and capability in their coding skills.
Coding Skills: Junior Engineers' tutoring covers popular coding languages and platforms, including gaming, mod-building, websites, apps, and creative projects.
Custom Curriculum: We offer a curriculum tailored to your child's coding interests, covering popular coding languages.
Expert Tutors: Junior Engineers' instructors are experts in their fields, recruited from top STEM universities, and passionate about coding and teaching.
Tailored Programs: Our tutors not only make learning fun, but they also adapt their tutorials to cater to your child's individual experience level and learning style
Computer Requirements
Students are required to use their own device and power cord. Accepted devices include laptops (Windows, Mac) and iPads/Tablets. If students are using an iPad, we highly recommend you also bring a detachable keyboard (Bluetooth tethered).
If your child is not proficient with using a laptop trackpad, please bring your own MOUSE.  If you would like to save work to take home, please also bring along a USB.
Minecraft Education provides minimum recommended system requirements for Windows, Mac, Ipad and Android devices. It is highly recommended that students' device specifications are well above these requirements, as older slower devices can struggle with processing speed.  
For current requirements please click here
Installation Details
Minecraft Education user logins are included with the cost of this course. Please download and install Minecraft Education to your child's device before attending the class.
Please download Minecraft Education here.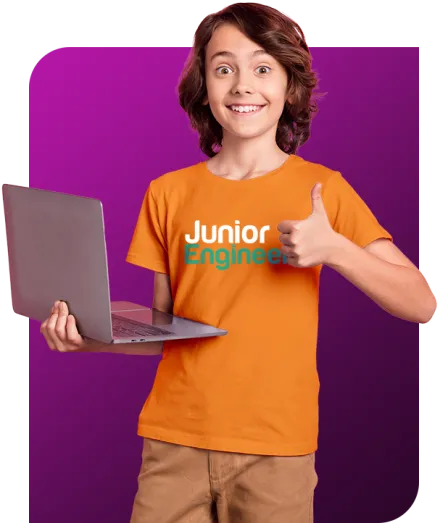 1:1 Private Tutoring Packages
Fast track their skills with 3 flexible private tutorial packages: Pay as you go, or buy in bulk and make big savings!
Chose from the below curriculum options, and get started on your 1:1 Private Tutoring journey today!

9 - 12 years
Grades 4 - 6
Learn Python, a text-based coding platform, in our fun and educational programs!. Python is one of the world's most popular coding languages that builds career-defining skills. 

9 - 12 years
Grades 4 - 6
Advance in Python, a text-based coding platform, in our fun and educational programs!. Python is one of the world's most popular coding languages that builds career-defining skills. 
 
You might also like

8 - 12 years
Grades 3 - 6
Learn to code, build and program a robot using Lego Mindstorms technology! 
Our Lego Mindstorms course is jam packed with fun coding and robotics activities.

Your kids will love our hands-on Scratch classes using drag-and-drop coding. Scratch is a friendly, fun platform that engages kids quickly and builds their core understanding of key coding concepts.

10 - 13 years
Grades 4 - 7
Our Roblox Obby program is the perfect way to advance your child's future-fit STEM, coding and robotics skills in a fun and creative way, far beyond what they're taught in school.