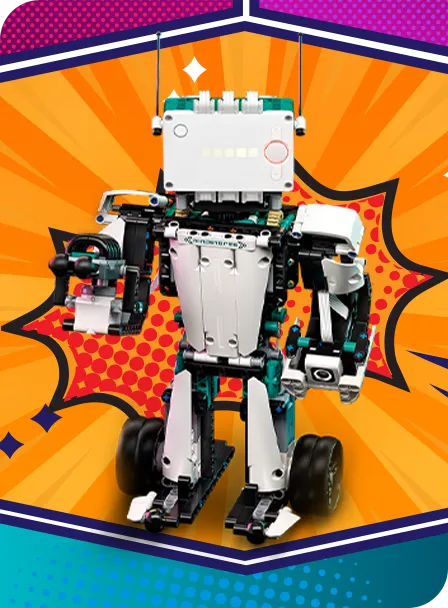 Lego Mindstorms
Attention all budding coders! Learn to code, build and program a robot using Lego Mindstorms technology! 
Our Lego Mindstorms course is jam packed with fun coding and robotics activities. Building robots in the Lego Mindstorms program creates an awareness of the very close relationships between software and hardware, and our programs make this learning fun! 
Learning to code requires consistency and our courses are a brilliant way for your child to start developing future-fit STEM skills. Your kids will love learning to code in our hands-on and engaging program. 
Catering for new and returning students, we've got all the tools you need to become a coding and robotics whiz! 
HOLIDAY PROGRAMS: All classes open to public enrolments 
***SCHOOL TERMS: Enrolments at the school you are enrolled in only***
8 - 12 years
Grades 3 - 6
Lego Mindstorms is available at
This course includes
In our Lego Mindstorms Course your child will be:
- Creating: building and programming robots using the Lego Mindstorms technology
- Learning: coding concepts such as: functions, loops, if statements, variables, lists, booleans and recursive algorithms and then complete challenges!
- Applying: unleash your code onto your Lego robots and make them do amazing things!
- Having loads of fun!
- Receiving a certificate on completion of the program
Our expert tutors not only make learning fun, but they also adapt their classes to cater to the experience level of all students - so whether your child is already a coding superstar, or has never ventured into the world of coding at all, this course is for them.
Happy coding! We'll see you in class.
*Please note that students will not keep the Lego kit at the end of the workshop.*
Computer Requirements
Laptops are supplied for this program and included in the program fee. If your child is not proficient with using a laptop trackpad, please bring your own MOUSE. If you would like to save work to take home, please also bring along a USB.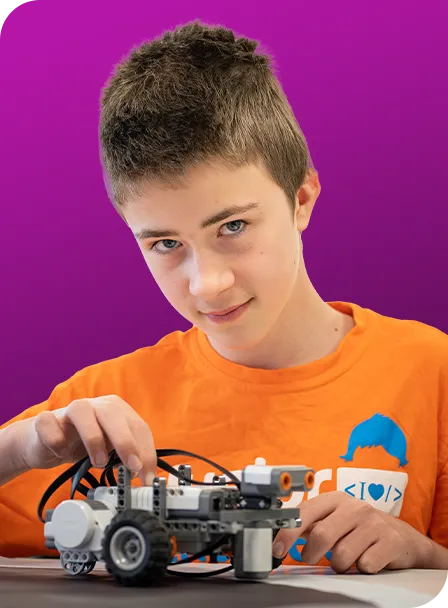 You might also like

Your kids will love our hands-on Scratch classes using drag-and-drop coding. Scratch is a friendly, fun platform that engages kids quickly and builds their core understanding of key coding concepts.

10 - 13 years
Grades 4 - 7
Our Roblox Obby program is the perfect way to advance your child's future-fit STEM, coding and robotics skills in a fun and creative way, far beyond what they're taught in school.