Image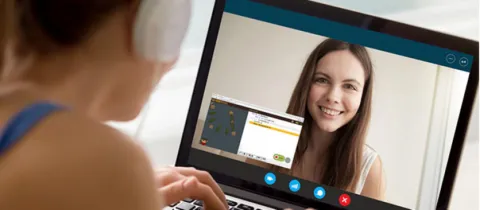 What is STEM Education?
23rd October, 2023
STEM is the foundation of many things we take for granted. Science, technology, engineering and math all contribute to the smooth operation of countless corners of our world, from hospitals and health centres to food production and agriculture. Change is happening all around us, and while it might seem like years away, your kids are destined to be part of that evolution, ensuring the services and resources we can't live without now continue to function while developing innovative solutions to old and new problems.
What is STEM education? 
STEM education can include a range of disciplines, including robotics and technology, coding and web development, plus a long list of sciences in the environmental, marine, chemical, earth, space, aeronautical and physical spheres. Although current discussion may present STEM is a specific light, parents should remember STEM isn't merely a collection of subjects… it's a way of thinking. Kids are challenged to utilise their creativity, logic and topical adaptability to arrive at a testable solution, discovering better ways of approaching challenging concepts and potentially game-changing ideas. 
STEM learning empowers young minds to join the conversation, putting their pens and paper down and their thinking caps on. Thanks to a developing school curriculum and educational brands like Junior Engineers, the leaders of tomorrow test theories, draw conclusions and discuss their findings with confidence.
 
Why is STEM education so Important?

Imagine being a student when up to 40% of roles that will one day define your professional life don't exist yet… it sounds exciting and a little scary, but it's a reality many school-aged children face today. Australian schools need to concentrate on arming teachers with the necessary knowledge to address the STEM revolution, as STEM literacy grows more critical in the face of mass automation – over the next 10 years, jobs we take for granted right now, like data entry and administration, will be occupied by machines and programs. While one industry disappears, another takes its place, as scientists and computer nerds will soon be responsible for creating, maintaining and innovating, shaping fresh forms of employment.
 
How are School Curriculums Changing to Reflect the Increasing Relevance of STEM Education?
 
State governments are slowly recognising the value of STEM education, although support for teachers in addition to program roll out is still in its early days. Positive steps have been taken in QLD and VIC however, as the sunshine state is beginning to place trained STEM specialists in regional schools and Victoria remains ever progressive, investing $261.8 million into a programmatic STEM initiative, covering teacher training, a new curriculum, professional learning programs and dedicated tech schools.  While teachers learn more about STEM and updated science concepts, Universities are reflecting primary and secondary changes at a tertiary level – science has become a must-study subject for admittance into the Bachelor of Education and some Early Childhood Educations courses. Coding is also popping up in core studies, from primary to Year 10, indicating homework may take a computational turn in the next five to ten years. 
STEM is certainly stepping into the limelight, but teachers and students need more than lip service… they should be supported in and out of the classroom, benefiting from a robust framework of STEM learning in addition to the engaging dissemination of STEM theory. If STEM is the key to future career success for a whole generation of kids, how can we further their development and encourage teachers to advocate for the sciences in the staff room, particularly in states and territories without governmental buy-in? Programs like Junior Engineers may have the answer.
 
Junior Engineers: Leading the STEM Frontier

While we can't challenge or influence the speed of state adoption of STEM in schools, we can focus on other means to educate our kids and train interested teachers. Junior Engineers deliver programs that focus on both, recognising the merits of showing primary and secondary educators how existing curriculums can be expanded to meet the growing need for STEM skills without impacting on current study expectations. On the child side, your little ones learn to master everything from robotics to app building in a dynamic learning in-school, after-school or corporate learning environment. Find out how we bring the best in coding and robotics education to children across the country and reach out today – the decisions you may today can set them up for success in a world dominated by technology.
 
Are you a teacher? Learn more here.

Are you a parent? Enrol your child in one of our programs.

Are you a kid? Show your parents this page.