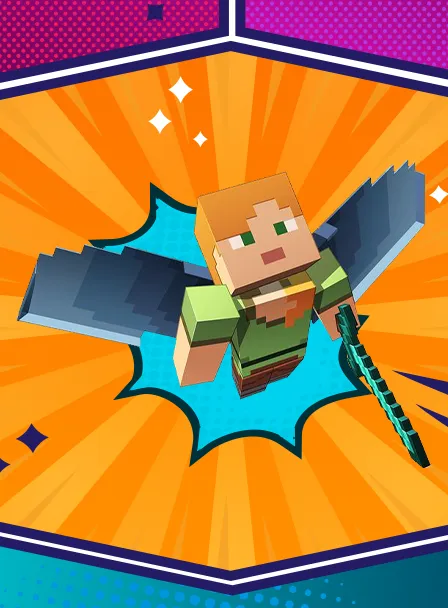 Ultimate Beginner Coding Package Superhero Mode
minecraft-educationActivate Superhero Mode! In our Ultimate Beginner Coding Package: Superhero Mode you will develop a range of skills across 3 coding platforms in one amazing holiday camp including our brand new Minecraft Education course!
Embark on an epic journey of coding, STEM & Robotics and discover a cutting-edge curriculum jam packed with Superhero themed course content.
Minecraft Education: Your kids will love learning to code in our hands-on and engaging program built in Minecraft Education, designed to teach students the fundamentals of drag and drop coding.
Minitendo: If your child loves playing games on hand-held gaming devices, the Minitendo section of this course empowers them to code and create their own gaming device to play with friends!
Micro:bit: a pocket-sized computer that teaches how software and hardware work together - a wonderful entry into the world of coding, robotics and mechatronics.
Catering to new and returning students, our programs are a brilliant way for your child to start developing future-fit STEM skills that are simply out-of-this world.
HOLIDAY PROGRAMS: All classes open to public enrolments
*Please note that students will not keep the MiniTendo and Micro:bit kits at the end of the workshop.*
 
7 - 12 years
Grades 2 - 6
Ultimate Beginner Coding Package Superhero Mode is available at
This course includes
Our Ultimate Beginner Coding Package Superhero Mode Course includes:
- A brand new Minecraft Education Superhero Mode adventure, teaching key coding concepts in Minecraft Education
- Programming a hand-held Minitendo gaming device to play games with friends
- Coding a pocket-sized Micro:bit computer with projects including: a heart rate monitor, a tug of war game, a message sharing service, a text and emoji display screen, colour displays, music, games and more!
- Lots of fun, Superhero themed activities!
- A certificate on completion of the program
Our expert tutors not only make learning fun, but they also adapt their classes to cater to the experience level of all students - so whether your child is a coding whiz, or has never ventured into the world of coding at all, this course is for them.
Happy coding! We'll see you in class. 
 
Computer Requirements
Students are required to bring their own device and power cord. Accepted devices include laptops (Windows, Mac).
If your child is not proficient with using a laptop trackpad, please bring your own MOUSE.  If you would like to save work to take home, please also bring along a USB stick.
 
Installation Details
Our 3-in-1 Coding Adventure teaches students to code using 3 different platforms. Minecraft Education user logins are included with the cost of this course, and MakeCode software is free to use.
Prior to class please download the software platforms to your child's device as follows:
MakeCode Micro:bit offline editor – download here 
MakeCode Arcade offline editor – download here  
Minecraft Education software – download here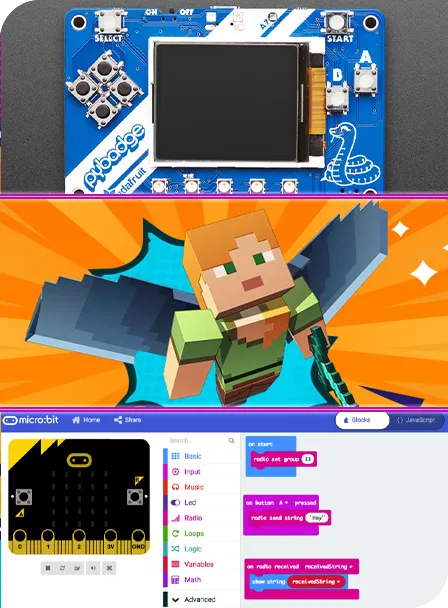 You might also like

8 - 12 years
Grades 3 - 6
Learn to code, build and program a robot using Lego Mindstorms technology! 
Our Lego Mindstorms course is jam packed with fun coding and robotics activities.

Your kids will love our hands-on Scratch classes using drag-and-drop coding. Scratch is a friendly, fun platform that engages kids quickly and builds their core understanding of key coding concepts.

10 - 13 years
Grades 4 - 7
Our Roblox Obby program is the perfect way to advance your child's future-fit STEM, coding and robotics skills in a fun and creative way, far beyond what they're taught in school.