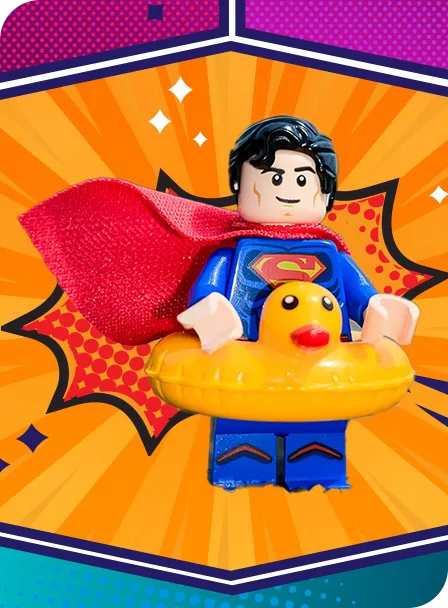 Stop Motion Superhero Mode
Activate Superhero Mode: unleash your child's imagination and inner storyteller in Stop Motion Superhero Mode. They'll produce their very own animated stop motion video based on their favourite Superhero movie, a brand new hero they've created or any adventure of their choosing!
Using clay, lego or their favourite underwater toys, students will develop valuable digital skills like filming and editing, as well as strengthening their creativity through script development, backdrop creation and character development.
This program is a wonderful way to inspire children to see the world around them in a more creative way and use their imagination to give inanimate objects life.  Catering for new and returning students, your kids will love becoming a true Superhero in our hands-on and engaging program.
HOLIDAY PROGRAMS: All classes open to public enrolments.
5 - 10 years
Grades 0 - 4
Stop Motion Superhero Mode is available at
This course includes
In our Stop Motion Superhero Mode Course, children bring their imaginations to life. They will:
- Create incredible Superhero themed Stop Motion animated movies from scratch using clay, lego or your own favourite Superhero toys.
- Develop valuable digital skills like filming and editing
- Strengthen their creativity with script development, backdrop creation and character development
- Upload the finished film to YouTube and share your movie with your friends and family.
- Enjoy lots of fun, Superhero Mode themed activities!
- Receive a certificate on completion of the program
Catering for new and returning students, our expert tutors not only make learning fun, but they also adapt their classes to the experience level of all children.
We've got all the tools you need to harness your inner Spielberg or create the next blockbuster hit!
Happy creating! We'll see you in class.
*Please note that students will not keep the Stop Motion kit at the end of the workshop.*
 
Computer Requirements
Students are required to bring their own iPad or Android tablet for this course. Your child's device must have a working camera to participate in this course
 
Installation Details
Please download and install the Stop Motion Editing App to your child's device before attending the class.  
STOP MOTION STUDIO PRO is available in both the App Store and Google Play. Please ensure you purchase the PRO version for a one-off purchase cost of $9.49
Download from the Apple App Store 
Download from the Google Play Store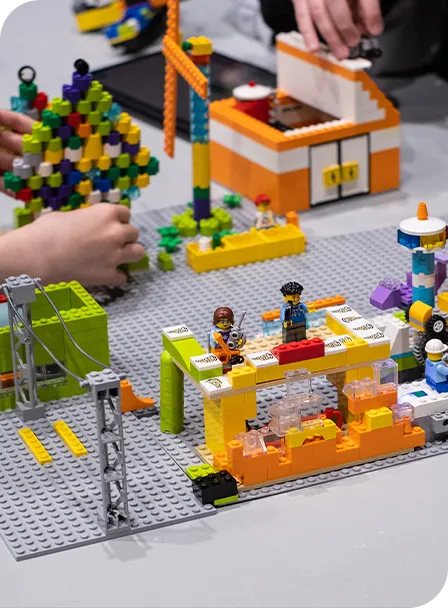 You might also like

8 - 12 years
Grades 3 - 6
Learn to code, build and program a robot using Lego Mindstorms technology! 
Our Lego Mindstorms course is jam packed with fun coding and robotics activities.

Your kids will love our hands-on Scratch classes using drag-and-drop coding. Scratch is a friendly, fun platform that engages kids quickly and builds their core understanding of key coding concepts.

10 - 13 years
Grades 4 - 7
Our Roblox Obby program is the perfect way to advance your child's future-fit STEM, coding and robotics skills in a fun and creative way, far beyond what they're taught in school.